Dynadot vs Namecheap: Which is the best domain register
Overall Dynadot proves to be a better and cheaper domain register than Namecheap in terms of cost. This is because it comes with more free features at no extra cost. However, if you are willing to spend extra dollars on premium services, then Namecheap is a perfect choice.
Basically, the greater difference is based on their domain prices. All have all the basic features you need to run a successful website. Both domain registers have excellent performance.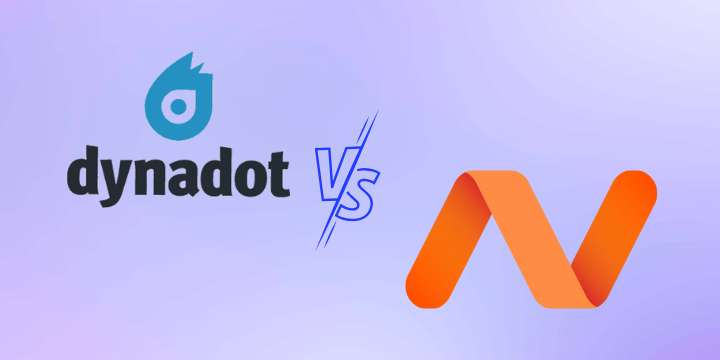 Is Dynadot better than Namecheap?
Let's now compare Namecheap and Dynadot domain registers. We will look at key features necessary to manage a domain, the user interface, price, customer service, and DNS manager.
Dynadot
Dynadot is always my number one choice. I have been using Dynadot for most of my projects for years now and I am proud of the services. I have registered more than eight domains so far.
Features of Dynadot
They have advanced domain management and (Easy to use DNS manager), which also include free nameservers management.
Free domain privacy (WHOIS privacy protection)
A free SSL certificate.
A single-page free website
They offer over 500 domain extensions to choose from you.
Connect your domain name with unlimited email addresses.
Free domain transfer lock
Easy domain name transfers
Domain auto-renewal to prevent you from losing your domain.
Free domain name and email forwarding
Free domain suggestion tool
Dynadot user interface
I like Dynadot's UI as it is well-designed and easy to use. All the domains are located in a central location from where you can easily access and manage them.
They also include a professional easy-to-use mobile app that you can download from the play store or apple store. The app makes it super easy to manage all your domains from any location as long as you have access to the internet.
DNS manager
Dynadot makes it easy to manage your domains with the free domain manager. This comes with advanced nameserver settings. You can add external nameservers such as those of Cloudflare CDN or any other network of your choice.
The DNS manager has two sections as you can see in the image below. The top section is for adding DNS records directly to the root (@). While the section below is for adding other DNS records such as subdomains, TXT, and much more.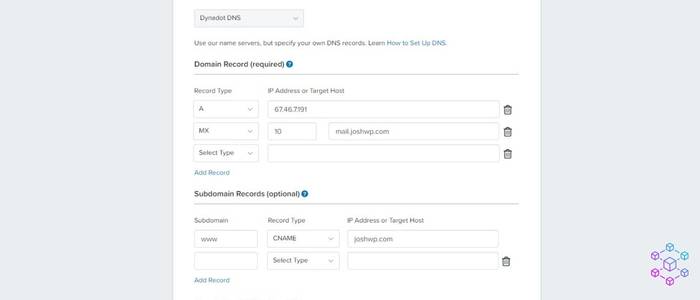 Check out this guide on how to set up Dynadot DNS records, it gives you an overview of what you need to do and where to add each specific DNS record. 
Dynadot Domain Prices
The table below shows the updated domain registration prices. Note that there are no surprise renewal prices, as all the domain names renew at the same price.  
Note, the .CO.UK extension doesn't include privacy protection. There is nothing to hide I need to make sure you know before making a commitment.
| Domain Extension | Register price | Renewal | Transfer |
| --- | --- | --- | --- |
| .COM | $8.99 | $10.99 | $10.99 |
| .ORG | $8.99 | $10.99 | $10.99 |
| .NET | $10.99 | $10.99 | $10.99 |
| .CO.UK | $6.99 | $6.99 | $0.0 |
Customer support
Dynadot has one of the best customer care services. You can easily reach out to them through online chat on their website or through email address.
The response time using the online chat is always almost instant, and the customer care is so understanding.
Namecheap
Namecheap is also one of the trusted domain registrars. It currently has over 16 million registered domains. I like the advanced domain name generator as it aids in finding the right domain name with much ease. I also run some of my projects using their domain name service.
Namecheap Features
Free WHOIS domain privacy protection
Free domain email forwarding 
Custom DNS to change external Nameservers
There are over 400 domain name extensions to choose from
Free domain forwarding 
Paid SSL certificate. However, you can get a free Let's Encrypt SSL certificate from your web hosting provider.
Paid advanced DNS manager for managing external Nameservers, however, you can use their custom DNS which works fine.
User interface
Namecheap also has a good designed and well-organized beginner-friendly UI. All the items are listed on a sidebar menu that is easily accessible. You can look at the example in the image below.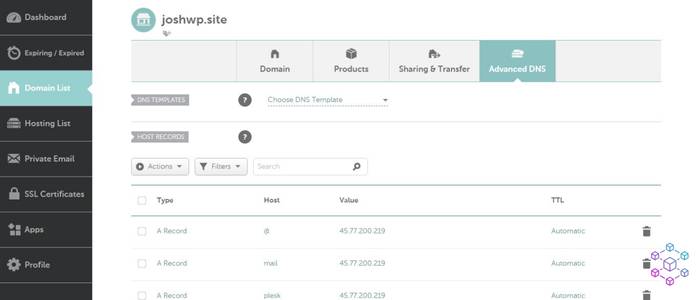 Namecheap DNS manager
They offer a free basic DNS manager to add different DNS records. If you desire to use external Nameservers you can use the custom DNS. They also have a premium DNS manager which costs an extra $4.
However, if you don't ever intend to use a premium DNS manager (which is not necessary) to change your domain nameservers and you are comfortable with the default Namecheap nameservers and custom DNS option, then you can consider Namecheap due to their fast DNS propagation.
Namecheap domain prices
This table shows the updated domain registration prices at Namecheap. As you can see Dynadot has cheaper offers and renewal prices than Namecheap.
| Domain Extension | Register price | Renewal | Transfer |
| --- | --- | --- | --- |
| .COM | $9.58 | $14.58 | $9.78 |
| .ORG | $7.48 | $14.98 | $10.98 |
| .NET | $10.98 | $14.98 | $10.98 |
| .CO.UK | $6.98 | $9.48 | $0.0 |
Customer support
Namecheap's customer support is reasonably good. I cannot blame them for this. This is what happens when you manage a huge number of customers globally.
Conclusion
Both Namecheap and Dynadot serve the same purpose and have good performance. They have a slight difference due to their pricing.
Disclosure: We may earn commission for purchases that are made by visitors on this site at no additional cost on your end. All information is for educational purposes and is not intended for financial advice. Read our affiliate disclosure.