6 Best WordPress security plugins
WordPress is gaining popularity day by day as it is currently used by millions of websites around the world. While this free software offers a lot of functionality, it is easily susceptible to security threats.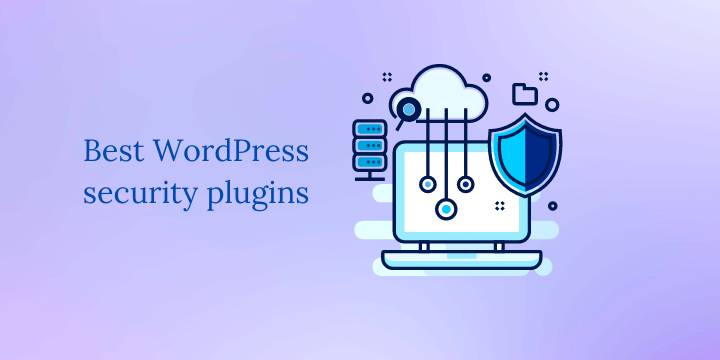 According to an iThemes report, cyberattacks have surged by 300% this year as hackers work harder to take advantage of unsecured, vulnerable websites. This is why it is essential to secure your website.
Related: Best image optimization plugins
There are many WordPress security plugins available in the wordpress.org directory making it overwhelming to choose the best one for your website. For that reason, in this article, I will help you to choose the best WordPress security plugins.
What are the best WordPress security plugins?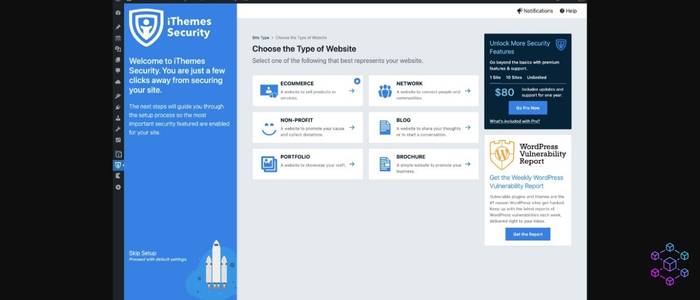 iThemes security plugin offers over 30 security features to protect your website from various threats. Some of its key features include two-factor authentication, malware scanning, and brute force protection. It comes with a "security check" feature that helps you identify potential vulnerabilities in your website.
The free plugin comes with 14 security features, while the pro version includes all 30 key features. The premium plugin starts at $99 per year. This license is available for one website.
The free features include:
iThemes Sync Integration
Website Scanner
Reduce Comment Spamming
Ban bad bots & users
Database Backups
Block specific IP addresses from accessing your website
File Change Detection
Security Logging
Local and Network Brute Force Protection
Email Notifications
Two-factor Authentication
Customizable Lockout messages
Strong Password Enforcement
File Permission Check
Currently, the iThemes security plugin has over 1 million active users, with 3,363 5-star ratings. It supports PHP version 7.3 and above.
Wordfence Security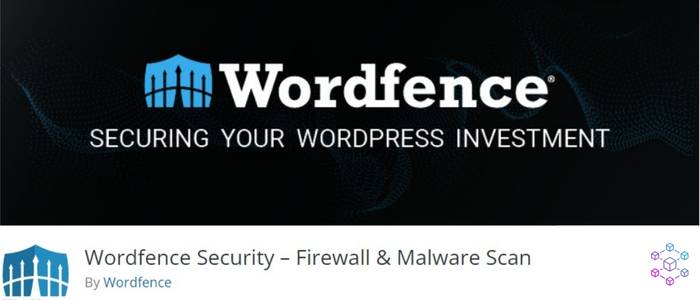 Wordfence Security is known for its advanced firewall and malware-scanning features. They offer real-time traffic monitoring and blocking of malicious IP addresses.
The country blocking feature allows you to block traffic from specific countries, which can be useful if you are experiencing a lot of malicious traffic from a particular region.
Wordfence currently has over 4 million active installations on the wordpress.org directory. By 2022 they had blocked around 10,385,602,087 attacks.
The premium version costs $119 per annual.
Some of the key features you benefit from in the free version include:
Wordfence Firewall
Scheduled Security Scans
Theme Vulnerability Monitoring
File Change Detection
Intrusion Alerts
Rate Limiting
Brute Force Protection
Login Security including 2FA and reCAPTCHA
Malware Scanner
All-In-One Security (AIOS)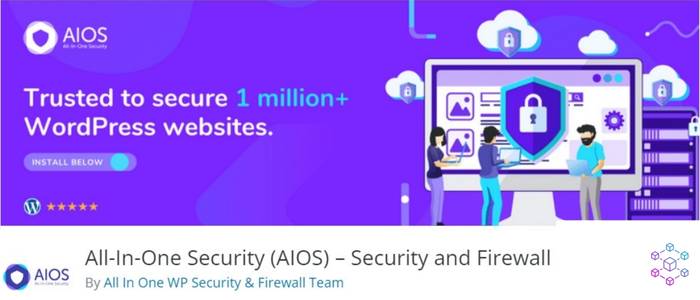 AIOS is a comprehensive security solution that offers a wide range of features, including malware scanning, firewall, brute force protection, and two-factor authentication.
It also has a user activity logging feature that tracks user activity on your website, helping you identify any suspicious activity.
The security plugin has a 4.8-star rating, supports PHP version 5.6 and higher, and currently has over 1 million active installs. The plugin also comes with 7 translations.
Sucuri Security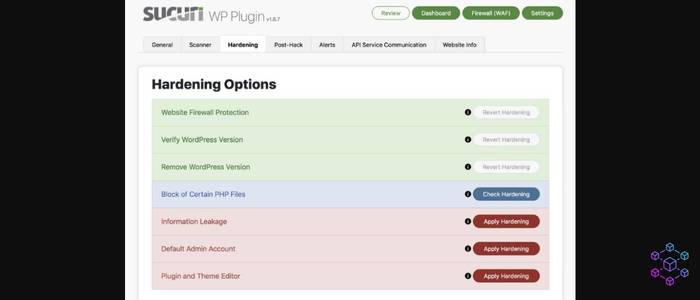 Sucuri is known for its advanced malware scanning and removal capabilities. It also offers website firewall protection (on the pro version), blacklist monitoring, and post-hack security actions.
The website firewall feature blocks malicious traffic before it reaches your website, providing an extra layer of protection.
It currently has over 800,000 active plugin installs.
Some security features available on the free version include;
Blocklist Monitoring
Security Activity Auditing
Effective Security Hardening
Remote Malware Scanning
File Integrity Monitoring
Effective Security Hardening
Security Notifications
Post-Hack Security Actions
The downside of Sucuri is that the firewall feature is only available on the premium version. Their basic plan which covers a single site costs $199.99/yr. Some of the pro features include CDN to enhance speed, SSL monitoring, and a website application firewall.
Hide My WP Ghost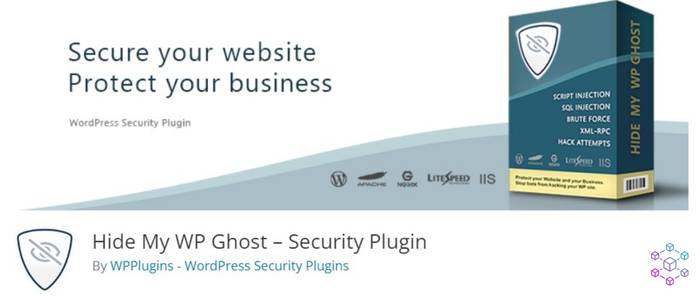 This plugin is a security solution that helps you hide the fact that your website is powered by WordPress. It achieves this function by changing the default URLs and names of WordPress files, making it difficult for hackers to find out that you are using WordPress.
Brute force attacks, XML-RPC assaults, and other types of attacks are all prevented by the plugin's additional filters and security layers.
It has over 100,000 active plugin installs and also supports PHP version 5.6 and higher.
Some common features include;
Protection of the wp-admin area
Changing and Hiding Common Paths
Cross-Site Scripting (XSS) Protection
Brute Force Attack Protection
Website Security Check
SQL Injection Protection
Defender Security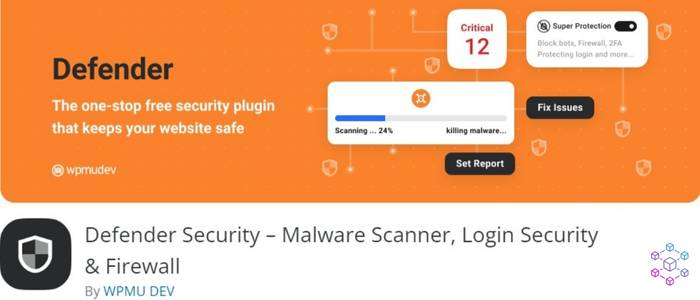 By utilizing Defender's malware scanner and other security features you can easily stop brute force login assaults, cross-site scripting XSS, SQL injections, and other WordPress vulnerabilities.
Has over 80,000 active installs and supports PHP version 7.2 and above.
Some key features include;
Antivirus scan
Prevent PHP execution
WordPress Security Firewall
Login masking
Geolocation IP lockout
Malware scanner
Two-factor authentication
Disclosure: We may earn commission for purchases that are made by visitors on this site at no additional cost on your end. All information is for educational purposes and is not intended for financial advice. Read our affiliate disclosure.