Co-operative bank routing number, swift code, and contacts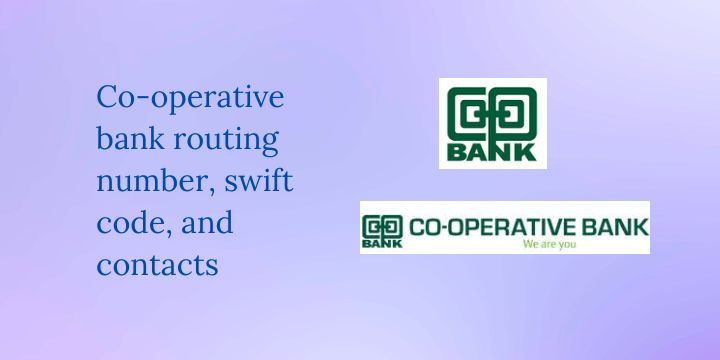 Co-operative bank is a licensed commercial bank with its headquarters located in Nairobi Kenya. The bank was founded in 1965
Co-operative bank of Kenya had a total asset of Ksh 622.1 billion by 2022, and a net profit of Ksh 22.7 billion before tax by the third quarter of 2022. This profit represented a commendable growth of 38% compared to the previous year 2021, which had recorded Ksh 16.5 billion. The profit after tax for 2022 was Ksh 17.1 billion.
Currently, co-operative bank has 156 branches in Kenya and serves over 8.8 million customers.
Related: Equity bank routing number, swift code, and contacts
Co-operative bank routing number
Co-operative bank does not have a routing number, but you can use 11000 as a branch code.
Co-operative bank swift code
The swift code of co-operative bank is KCOOKENA.
Co-operative bank's USSD code
Co-op bank USSD code is *667#, which can be used to access mobile banking services.
Co-operative bank Paybill number
The paybill of co-operative bank is 4002000 and 400222, which is used to send and receive money through other network providers.
Co-operative bank contacts and address
| | |
| --- | --- |
| Branch name | Co-operative Bank of Kenya Limited |
| Bank address | co-operative Bank House, Haile Selassie Avenue |
| Bank email | [email protected] |
| Customer care number | 0703027000 |
| Postal code | P.O. BOX 48231-00100, Nairobi, Kenya |
| Bank website | www.co-opbank.co.ke |
What products does Co-operative bank offer?
Personal banking, business banking, cooperate banking, hekima savings, loans, investment, debit cards, insurance, and MSME.
Disclosure: We may earn commission for purchases that are made by visitors on this site at no additional cost on your end. All information is for educational purposes and is not intended for financial advice. Read our affiliate disclosure.