How to buy bitcoin in Kenya with Mpesa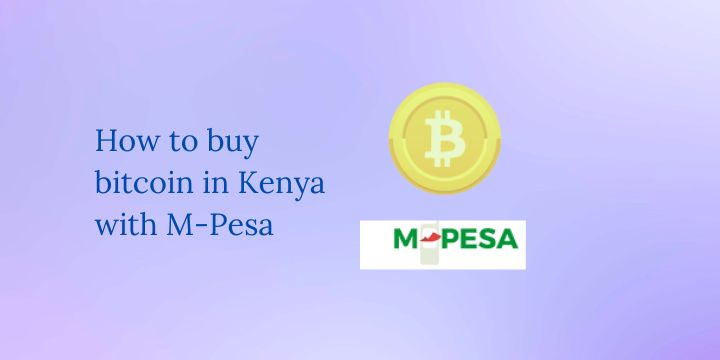 Purchasing Bitcoin in Kenya with Mpesa is a quick and easy process that can be completed in just a few simple steps. Here is how to buy bitcoin in Kenya with Mpesa:
Related: Best crypto-friendly banks in Kenya
Steps to buy bitcoin in Kenya with Mpesa
It is important to note that buying Bitcoin with Mpesa may involve fees and exchange rates. Be sure to compare prices and fees at different exchanges to find the best deal. It is also a good idea to only buy Bitcoin from reputable sources to avoid scams or fraud.
Additionally, it is wise to familiarize yourself with the risks and potential volatility of Bitcoin before making a purchase. Bitcoin prices can fluctuate significantly over short periods of time, and understand that it may not always be a stable investment.
Diversify your investments. As with any financial decision, it is essential to do your own research and carefully consider your own financial situation before buying Bitcoin.
Frequently Asked Questions:
Disclosure: We may earn commission for purchases that are made by visitors on this site at no additional cost on your end. All information is for educational purposes and is not intended for financial advice. Read our affiliate disclosure.