How to submit a sitemap to Google Search Console
Submitting a sitemap to Google Search Console helps to improve your website's visibility in search results. Google can discover your website, however, it is good to submit a sitemap to increase the speed of being indexed by various search engines.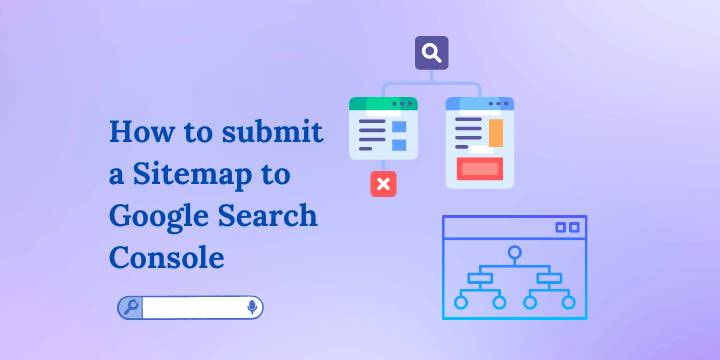 A sitemap is simply a file that lists all of the pages on your website, and it helps search engines like Google, Bing, Yandex, and others understand the structure of your site. I will show you how to submit a sitemap to Google Search Console.
Steps on how to submit a sitemap to Google Search Console
Create a Google Search Console account
Visit search.google.com/search-console and log in with your Google account.
Click 'Add New Property'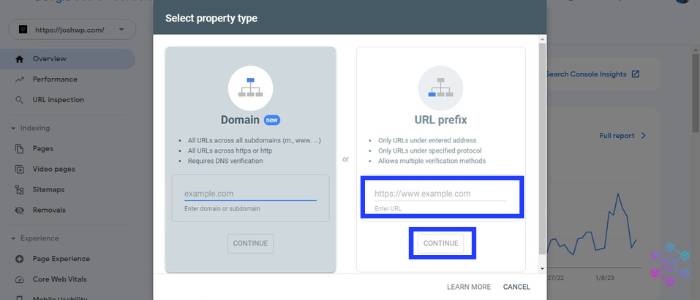 Add your domain name on the 'URL prefix' option and click continue.
You will be prompted to verify ownership of the domain. I recommend choosing the 'HTML tag' option and copying the code.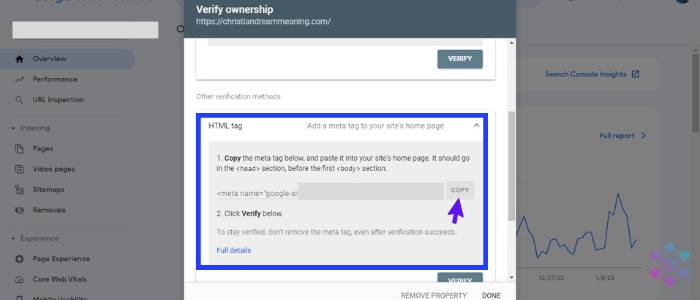 Paste the code on your Rank Math, specifically on the 'Webmaster Tool' option in the 'Google Search Console' box, and click 'Save Changes'.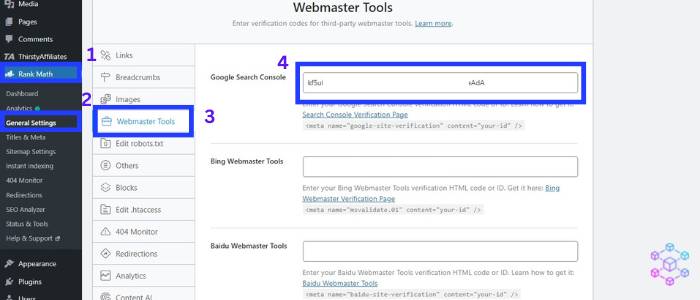 Go back to Search Console and click 'Verify' under the 'HTML tag' option to complete ownership verification.
Submit a sitemap
You don't have to trouble yourself creating a sitemap, instead use an SEO plugin like Rank Math for this purpose. Rank Math automatically creates a sitemap for your website and allows you to integrate the plugin with Search Console.
How to find your sitemap on Rank Math
Log in to your website admin dashboard
On the left side click Rank Math > Sitemaps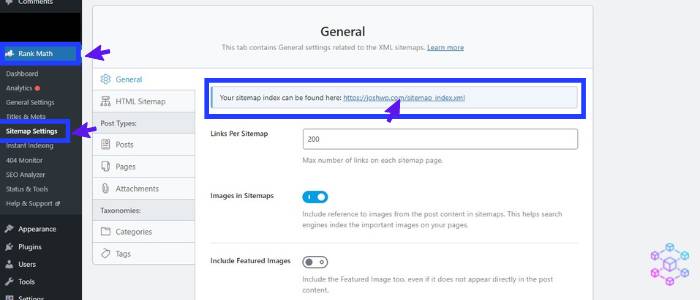 Copy the URL on the page. It will have this format https://yourdomain.com/sitemap_index.xml
Submit a sitemap on Search Console
Visit Search Console and select the website you want to submit the sitemap for.
In the left-hand menu, click on "Sitemaps."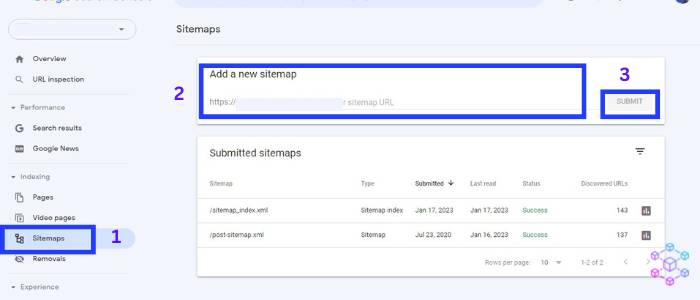 Now paste your sitemap URL into the 'Add a new sitemap' section.
Complete the process by clicking the 'Submit' button.
Google will now start crawling your site.
You can also consider submitting your website's sitemap on other search engines such as Bing and Yandex.
Google Search Console is a free service offered by Google and it helps you monitor and maintain your website presence in Google search results.
With this tool, you can easily detect any crawl errors; or security issues, and offers details statistics on your website's overall search performance.
Disclosure: We may earn commission for purchases that are made by visitors on this site at no additional cost on your end. All information is for educational purposes and is not intended for financial advice. Read our affiliate disclosure.