How to apply for a passport in Kenya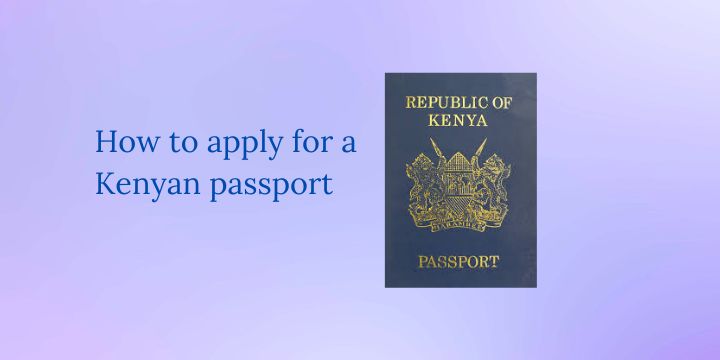 Are you in need of a passport for international travel? It is easy to apply for a passport in Kenya as long as you have all the necessary documents. This guide will explain in detail how to apply for a passport in Kenya.
In order to apply for a passport in Kenya, you must meet certain eligibility requirements. These include being a Kenyan citizen of 18 years old and above and having a valid national ID and birth certificate.
Related: How to form a US LLC with Doola
Step-by-step guide on how to apply for a passport in Kenya
1). Gather the required documents:
To apply for a passport in Kenya, you will need to provide several documents including a valid national ID or birth certificate, and 3 passport-sized photos. You will also need to provide proof of residence, such as a utility bill or bank statement.
2). Apply online on the eCitizen portal
You are required to apply for a passport online through the eCitizen portal, which is the recommended method. Currently, manual applications are not accepted. Fill in all the details required on the online form.
3). Pay passport fees:
The fee for processing passport applications in Kenya depends on the type of passport you are applying for (ordinary, mutilated, or diplomatic). You can choose a mode of payment on the eCitizen portal such as M-Pesa or bank deposit.
4). Submit the completed form in person.
Download the application form and print it. You will also be required to come with the following documents:
A pre-filled passport application form you downloaded
3 copies of the invoice receipt
Original ID and a photocopy
3 current passport-size photos
Original birth certificate a copy
One copy of the recommender's national ID
Your parents' ID photocopies
5). Wait for processing:
The Immigration Department will start processing your application after completing all the requirements and physically submitting your application to their office. You can also submit the form to the nearest Huduma center. This can take up to 10 working days, so it is wise to plan ahead if you need a passport sooner.
6). Collect your passport:
Once your passport is ready, you will receive a notification from the Immigration Department. You can then collect your passport in person at the Immigration Department or at an Huduma center.
What is the cost of applying for a passport in Kenya?
The cost of applying for a passport in Kenya varies based on the type of passport you desire. See the costs in the table below
| Passport type | Passport fees |
| --- | --- |
| Ordinary "A" Series- 32 pages | Ksh 4,550 |
| Ordinary "B" Series- 48 pages | Ksh 6,050 |
| Ordinary "C" Series- 64 pages | Ksh 7,550 |
| Diplomatic passport- 48 pages | Ksh 7,550 |
| Mutilated passport | Ksh 10,050 |
| Lost passport | Ksh 12,050 |
How to apply for a passport in Kenya using eCitizen portal
The eCitizen portal makes it convenient to apply for a passport in Kenya by offering tools to submit your application and process payments.
Create an eCitizen account: Visit the eCitizen website and click on the "Register" button. Follow the prompts to create your account, including providing your personal details and creating a username and password.
Log in to your eCitizen account: You can now log in using your username and password.
Select "passport application" on the services listed on the website. This will take you to the passport application page.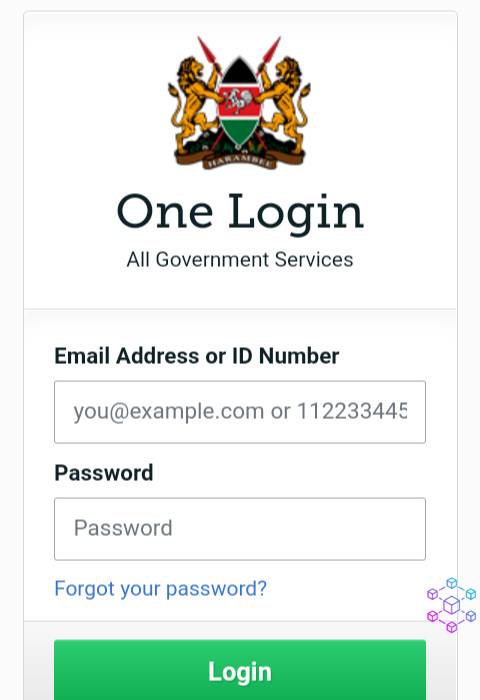 Fill out the application form:  You will be provided with an online application form to fill out. Choose the passport type you desire, and fill in other details required such as your full name, residential information, KRA pin, marital status, etc.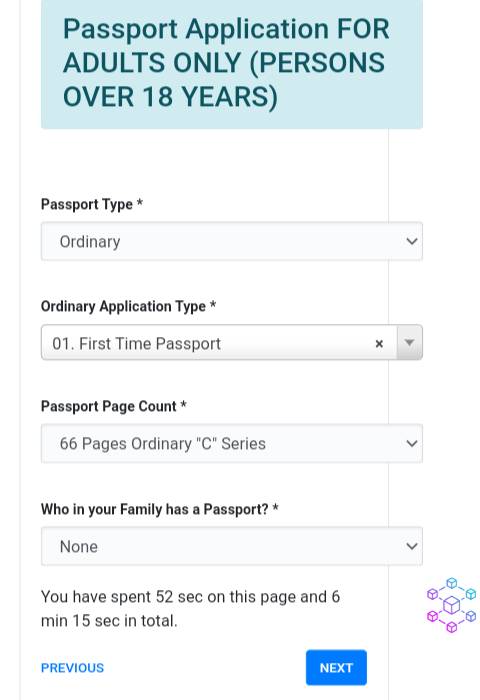 Pay for passport processing fee: You can do this through the eCitizen portal using an M-Pesa, debit, or credit card, or by paying at a bank and providing the receipt as proof of payment.
Download the form: Once you have paid the fee, submit your application by clicking the "Submit" button. Now download and print the application form including 4 copies of the invoice receipt.
Submission of application form: You are required to submit your passport application form in person for a Biometric Enrolment. Come with the document I mentioned above.
Wait for processing and collection: It can take up to 5-10 working days for the Immigration Department to process your passport application. You will receive a notification once your passport is ready for collection.
FAQs on applying for a passport in Kenya
Disclosure: We may earn commission for purchases that are made by visitors on this site at no additional cost on your end. All information is for educational purposes and is not intended for financial advice. Read our affiliate disclosure.