Spire Bank swift code, routing number, and financial statement
Spire Bank, formally known as Equatorial Commercial Bank of Kenya, is a financial institution based in Nairobi, Kenya. It was founded in 1984 and has since grown to become a leading provider of banking services in the country.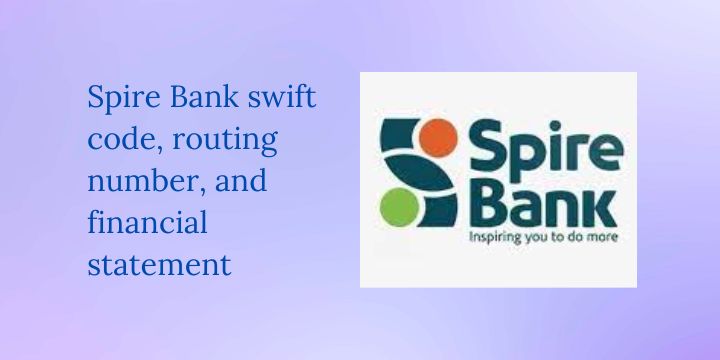 The bank offers a range of products and services to individuals, small businesses, and large corporations, including checking and savings accounts, loans, credit cards, and investment options.
In addition to traditional banking services, the bank also has a strong online presence, with a user-friendly website and mobile app that allows customers to easily manage their accounts and conduct transactions from anywhere.
Related: Bank of Africa Kenya routing number, swift code, and contacts
With its commitment to customer service and innovation, Spire Bank of Kenya has earned a reputation as a trusted and reliable partner for all of its clients.
Spire Bank (Equatorial Commercial Bank) recorded a total asset of Ksh 3.7 billion, by the Q1 of 2022, while at the same time making a loss of Ksh 626.3 Million by the end of September 2022.
Spire Bank swift code
The swift code of Spire Bank is SPBLKENA.
Spire Bank routing number
The routing number of Spire Bank is SPBLKENA.
Spire Bank USSD code
The USSD code of Spire Bank is *286#.
Spire Bank Paybill number
The M-Pesa Paybill number of Spire Bank is 498100.
Spire Bank contacts and address
Disclosure: We may earn commission for purchases that are made by visitors on this site at no additional cost on your end. All information is for educational purposes and is not intended for financial advice. Read our affiliate disclosure.