What is a SWIFT code or BIC code?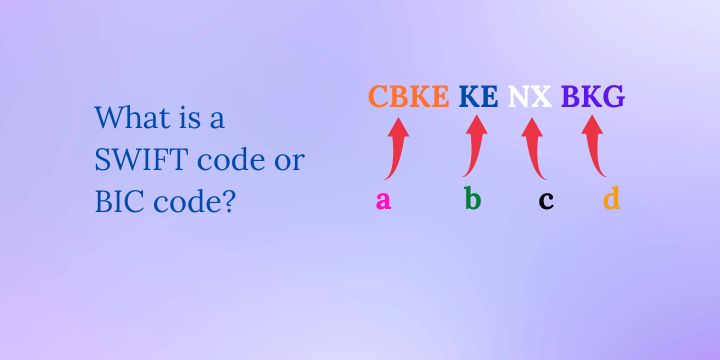 A SWIFT code is a common format for Business Identifier Codes, sometimes referred to as a BIC number (BIC). Around the world, it is used to identify banks and financial institutions. It identifies them by name and location; it functions as an international ID or bank code.
SWIFT codes are utilized by banks during international wire transfers and other inter-bank communication. Wire transfers always incur some fees due to forex exchange.
Related: What is a routing number?
Why is a SWIFT code important?
SWIFT codes are a set of letters and numbers that are used to identify the bank and branch from which money is being transferred.
The SWIFT code is an important part of international money transfers. It was created by the Society for Worldwide Interbank Financial Telecommunications (SWIFT). The SWIFT code is made up of 8 or 11 characters, usually starting with a letter, that identifies the institution where the account is held.
What do the SWIFT code characters represent?
Every character of a swift code has a distinct meaning. For example, the swift code of the Central Bank of Kenya is CBKEKENXBKG.
Breaking it down, we have the following;
| | | |
| --- | --- | --- |
| Bank code | CBKE | The code assigned to the Central Bank of Kenya |
| Country code | KE | The code belonging to Kenya |
| Location code | NX | The code represents the location of the institution |
| Code status | X | In this case, X stands for active code |
| Branch Code | BKG | The code indicating this is a branch office |
| Head office | CBKEKENX | The headquarters of the central bank of Kenya |