Development bank of Kenya swift code, routing number, and asset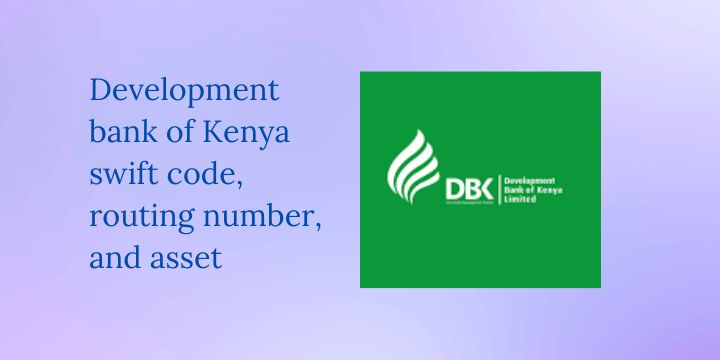 The Development Bank of Kenya (DBK) is a state-owned financial institution that was established in 1963 to provide development financing to various sectors of the Kenyan economy. The bank plays a crucial role in supporting the government's economic development goals by providing long-term financing to projects that promote industrialization, export development, and infrastructure development.
In addition to traditional lending, the DBK also offers technical assistance and capacity-building services to its clients to help them improve their operations and become more competitive in the global market.
The Development Bank of Kenya recorded a total asset of Ksh 17 billion by the third quarter of 2022, while at the same time making a profit of Ksh 32,544,000 by the end of September 2022.
Development bank of Kenya swift code
The swift code of Development bank of Kenya is DEVKKENA
Development bank of Kenya routing number
Development bank of Kenya lacks a routing number. You only use their bank code 063 and DTKEKENA Swift code.
Development bank contacts and address
| | |
| --- | --- |
| Branch name | Head office |
| Bank address | Finance House,16th Floor. Loita Stree |
| Bank email | [email protected] |
| Customer care number | +(254) 724 253 980/1 |
| Postal code | P.O. Box 30483-00100 Nairobi, Kenya |
| Bank website | www.devbank.com/ |
Disclosure: We may earn commission for purchases that are made by visitors on this site at no additional cost on your end. All information is for educational purposes and is not intended for financial advice. Read our affiliate disclosure.